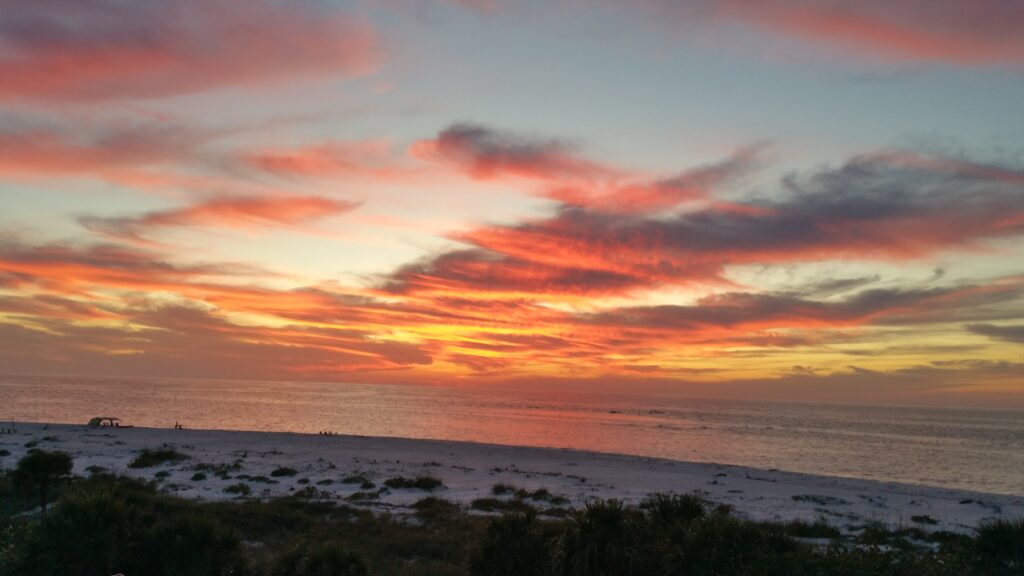 Last night I read a news article about a Sandy Hook father who committed suicide, likely due to depression stemming from the horrific death of his young child.
I get it.
As a grieving dad myself it's not the path I'd choose, but I truly understand why somebody would even though our situations are different. I've wanted to write this article for weeks but have procrastinated. I've shared what I intended to write with a few close friends who have encouraged me to write it even if I get blowback. If it helps save the life of just one grieving parent by giving them hope, then wouldn't it be worth it?
After reading last night's story, the answer to that is yes.
So here we go, no guts no glory.
My beautiful six-year-old daughter, Sally, died in September of last year. She beat cancer at a young age, but the treatment used to save her life likely contributed to her death. After two years of chemo starting at the age of ten months, she developed refractory epilepsy, was mentally and physically delayed and was on 24/7 oxygen support the final year of her life among other health complications. My wife and I were full time care-givers in addition to our careers and being parents to our other children.
Despite it all Sally did not live in box, instead she lived life with joy. She traveled, she went to school, she spent her summers out at the beach, she danced, she fished…she lived. Even on the hardest days, of which there were many, she'd rally at least once and give us that heart-melting smile or a few dance moves. On her final night in our home, she managed to perk up for a few minutes at the table and eat a couple bites of dinner with me. I now know she was dying, but she rallied nonetheless for her "Dee-Tee" as she used to call me.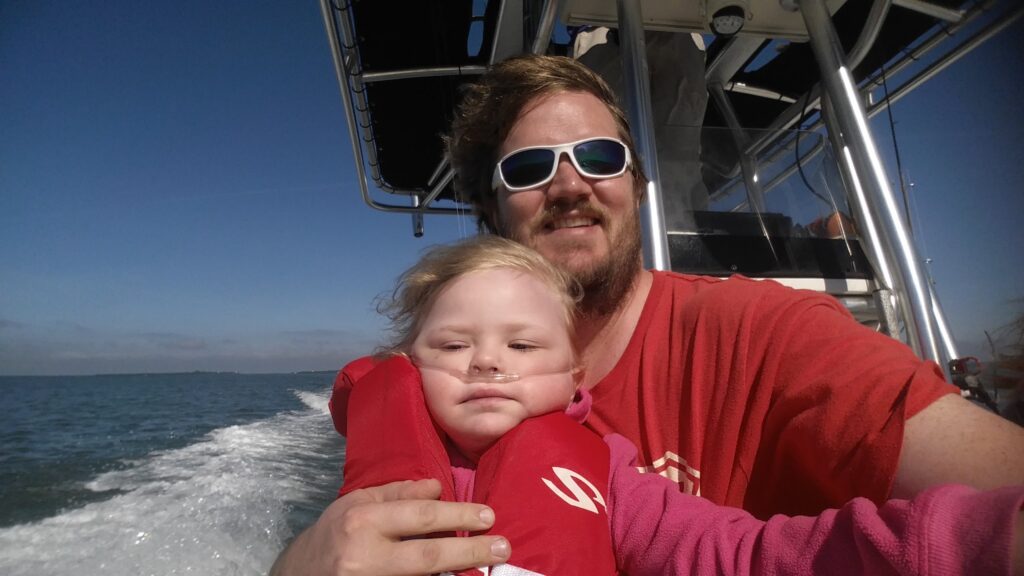 That was our daughter Sally, in the darkest times she was always our light.
Just before she passed away, my wife and I left the ICU and took a walk to prepare ourselves should Sally not survive. Having a child with serious medical needs exposed us to so many parents who had lost a child. Most, like the father mentioned above, continued to live with depression and either couldn't or were unwilling to rediscover joy. There was sadness, anger and bitterness. My wife and I vowed that should the worst happen, we could not be those parents. We needed to rally, to be like Sally.
Sally died two days later.
If you've never lost a child, imagine the worst you could ever feel and multiply it by a thousand. Even that doesn't touch the depths of hell you're in, it is truly unimaginable. I wouldn't wish it on anyone. My chest literally hurt, it was the black hole of emotional darkness. You want to crawl into the fetal position and never leave it.
You feel like you have nothing left to live for.
Shortly after losing Sally we heard from so many parents who had lost a child. We thought they would be our biggest source of support, but instead many projected their own depression onto us. We heard comments like:
"At least you got six years with your child."
"You'll cry every day for the rest of your life."
"The pain you're feeling never goes away."
"You'll never truly be happy again."
Those early days were a blur, I can't remember who said what, but there were no words of inspiration to latch onto. None. Some parents even told us that they use medications or alcohol to keep themselves going. They revealed that they weren't as strong as the image they put on social media.
Marriages failed, jobs lost, families torn apart, thoughts of suicide.
We then tried to find professional help, but even though we live in one of the largest cities in the world we couldn't find a single qualified therapist anywhere near our neighborhood in Southern Brooklyn. We'd have to upend our entire schedules and go out of our way to visit a specialized therapist in Manhattan on a constant basis. Our hospital acknowledged that support for families like ours was severely lacking both in NYC and nationally. The other option was the bereaved parent support groups, but for the reasons above we chose to avoid those in our current state.
We instead turned to other friends, but they obviously could not relate. Most who have experienced grief in different forms offered advice like this:
"It will never get any easier, you just learn to live with it."
(I easily heard that one a hundred times)
"I don't know how you're even standing, I couldn't live if it was my child who died."
There was nobody to turn to, everywhere we searched led to depression. It was isolating. I remember crying in our bed one night telling my wife how alone I felt we were. It was like we were alone on an island, an island lacking any hope for rescue.
Now, imagine being on that island in the deepest levels of depression, and people keep telling you that it won't get better. Or that they themselves couldn't live if they experienced what you actually did.  Or the pain never goes away.
It's devastating. It removes all hope that life can go on, which is how I can relate to why that grieving father took his own life.
I get it.
I know people will say that's not their intent, but that is exactly the way that statements like these can come across to a grieving parent. It's why I won't ever criticize grieving parents who are stuck in the moment of their child's death, they've had their hope destroyed by a lack of support and understanding. I'm not mad about the hurtful comments they've unknowingly made to us. I know that however a grieving parent feels or acts isn't wrong, they are battling every day just to get by. If you know a bereaved parent, they're likely struggling even if you can't see it. 
After finding none of the support we needed, we then realized that Sally herself had already shown us that there was another way to live. To rally. Despite her challenges Sally was in tune with our emotions and never wanted us to be sad or upset. She'd ask us to play, to be happy. We had already made the decision that we would not succumb to hopelessness, our family never did despite everything we endured with her for almost six years. We always made the best of every situation. That's who we are.
We made the decision that we would keep living like Sally, for Sally. For her brothers. To have hope that things would get better, even without our little girl at our side. We would not be angry or bitter. Making that decision in a way freed our minds to begin the search for a path towards rediscovering joy on our own.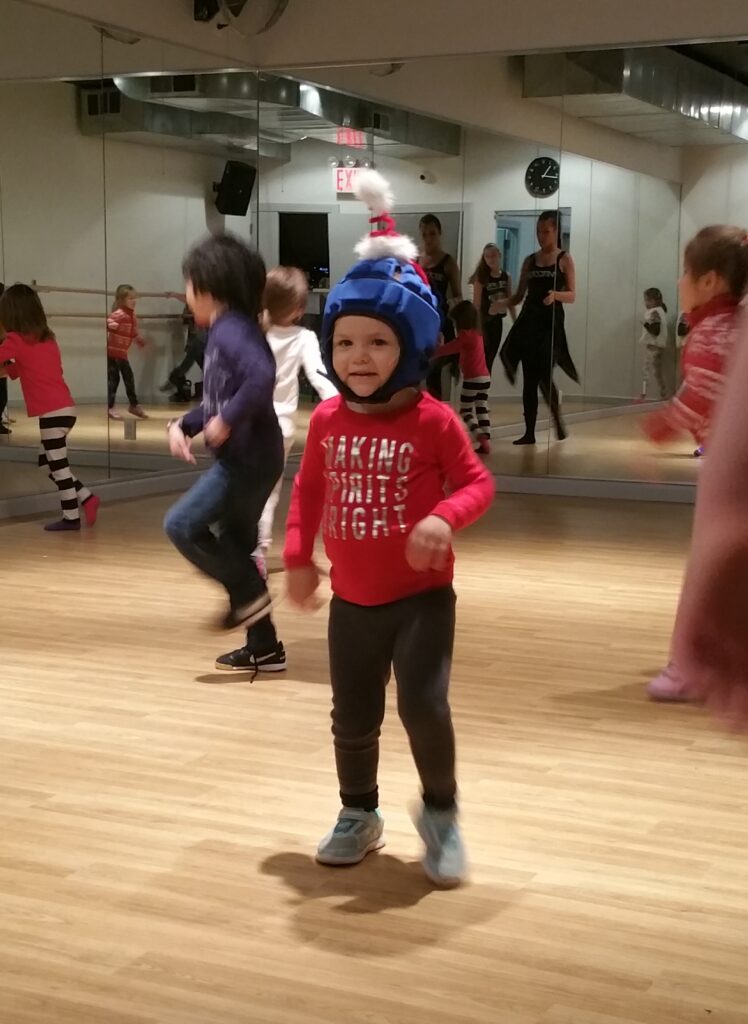 Shortly after Sally died when I first started hearing the negative comments above, they would pull me further into depression. One day after thinking about how Sally always rallied, I caught myself and thought, "Wait a second, that comment was stupid and unhelpful, why would anybody say that? Why does society feel it's acceptable?"
It was my own little epiphany. It made me realize that there was a massive void of support, hope, and encouragement for grieving parents. Instead of letting these comments suck me down, they became my own personal motivation. I started countering people by saying that yes, I believed the pain would get better. In fact, the pain was already better than it was a few months ago, so why then couldn't it be better a few months from now? It was like being released from chains to find the untraveled path.
It gave us hope.
We are lucky, Sally taught us how to be the light in darkness through our six years with her. We have no doubts about how she would want us to live, it was her final gift to us.
Around the same time as this epiphany a childhood friend visited me. He is at the end of a long military career and experienced death and tragedy firsthand both at home and in war. When I explained how I had been feeling like I was on an island without hope due to people's comments, he looked me square in the eyes and said, "Ignore them, that's bullshit. It does get better, and I assure you it will get better. I don't focus on the way my buddies and family died, I focus on the way they lived, and I think about the times they made me laugh."
It was the first time somebody else had given me hope, and I didn't realize how badly I needed to hear it from somebody else. I want other grieving parents to hear this too.
Yes, it can get better, but you need to accept that it can.
Since then I have made a conscious effort to find joy every day, just like Sally did. I also don't avoid the emotionally hard things, I dive into them as I feel like avoiding only makes things worse and puts off the inevitable. Just rip that band-aid off.  I've even managed to have fun at times. It came with guilt at first, but that began to soften when I remembered that Sally would want me to be happy.
Guilt is another depression driver. How do you not feel guilty that you live while your child does not? How do you not second-guess any decisions you made? I've been told by so many people that I shouldn't feel guilty, but that's easier said than done and a lot of pressure to put on a grieving parent. I don't think there's any way to shut that off completely. At least this early in my own path I can't, but I don't allow myself to linger too long in that guilt. Once I feel myself going there I reign it back in quickly as it won't lead anywhere good. You can't change the past, but you can live for the future.  
That's not to say searching for this path to rediscovering joy is easy, in fact it's extremely difficult. Some days I'm a total emotional mess, and know I still have another six months of the dreaded "firsts" and then the rest of my life to live without Sally. However, I have two rules for myself when I'm down:
I must still live my life, I'm not allowed to crawl into a ball or just sit around. I go to work or whatever else I have planned that day, even if I'm bawling my eyes out. My bosses are now familiar with my "FYI – I'm a mess today" emails that I send them on those days.
I'm allowed to be upset for 24 hours. It's not healthy to keep that in, and there's times where you simply can't. I can cry and vent as much emotion as I want, after that I need to pick myself up again. I need to keep going, to be like Sally.   
So here I am, searching for the untraveled path.  I don't know if I'll ever find it, I may even fail. But one thing is for sure, I refuse to give up my search or the hope that it exists. I will continue to share my journey, my failures, and my learning so that others will not feel alone on an island as I did. I will try to find a way to educate others on how they can better support bereaved families.
Hopefully, we will all rediscover the joy that our children would want us to have. For me personally, I choose to #BeLikeSally.
Matt Kabel