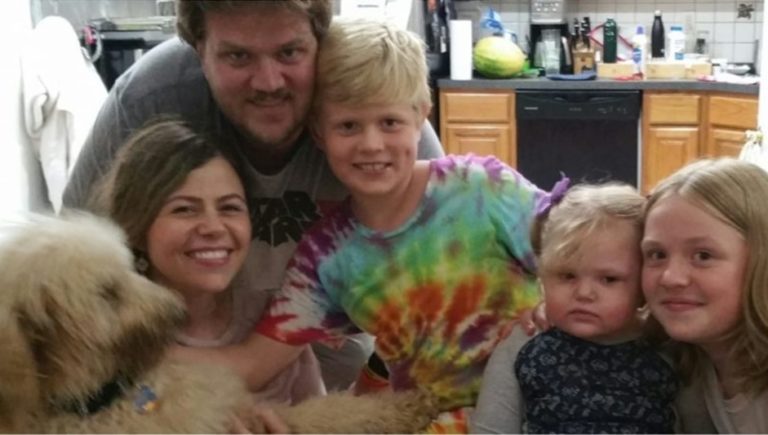 "She's gone."
Those were the words spoken by the head ICU doctor at NYU Langone at 2:01pm on September 19th, 2018 after listening for Sally's heartbeat for over a full minute. There was no heartbeat, we had lost her.
We did everything we could.
The doctors, nurses and medical staff did everything they could.
It wasn't enough, our baby girl's body was just too weak from cancer treatment and the lingering effects to fight off whatever unforgiving infection had entered her body.
This is the blog post I never wanted to have to write, especially just six years into Sally's life. We needed more time. More time to spend with our little girl dancing, snuggling, laughing. More time for doctors and nurses to figure out what was occurring in Sally's body. I wrote the following in our last blog post just two months ago, it haunts me to go back and see these prophetic words:
"…it feels like we're just fighting to keep Sally alive every day, hoping it buys her time for somebody to figure out how to help her before it's too late."
It was too late. We had run out of time. Instead, I'm sitting here writing from Sally's room laying on her bed, a lock of her golden hair resting next to me where she slept, trying to find the words to explain what happened. I'm in here because I needed to feel close to her as I wrote, I needed her strength to get me through this. As I'm just about to sit down to start writing, the theme song from the Curious George movie, one of her favorites, just came on. Now I know she's here with me. Thank you Sunshine, we'll do this "together" as you always loved to tell us.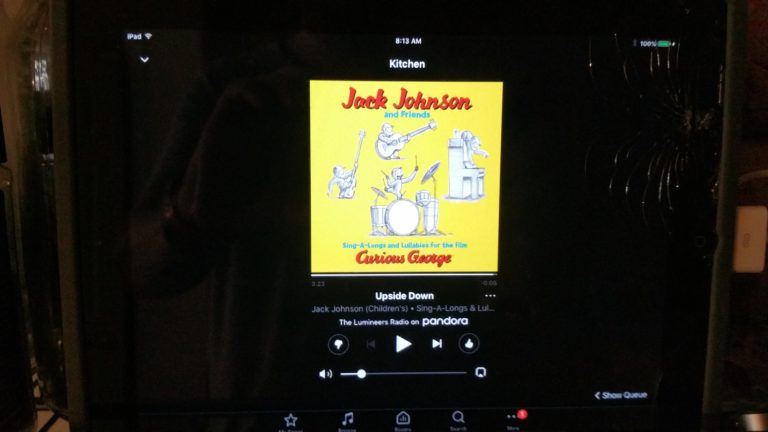 Over the last few months, we saw a slow decline in Sally's health. It was mostly evident in seeing old pictures, and comparing now to how she looked and what she was able to do back then. She couldn't walk well, she was walking on the outsides of her feet and had little stamina. Nicole and I were carrying her most of the time. She was falling a lot, and having more seizures. Mostly, it was becoming harder and harder for us to make her happy, to smile, which was taking both a mental and physical toll on our family.
About a month ago, Sally and Nicole were visiting our cousins when she had a high 104.7 fever, her heart racing. Nicole was up through the night caring for her to get the fever down. Like what often happened with Sally, these fevers would sometimes come and go, with no explanation. That happened here.
Over the span of 3 weeks, Sally was miserable. She was crying or upset almost non-stop. She kept telling us "I'm scary" which was her way of telling us she was scared. She kept telling us her tushy or stomach hurt. We couldn't console her, and looking back we wonder if she was trying to tell us this was coming. We took her into the ER and they ran a ton of tests, including a urine sample. The tests all came back negative, there was thinking that she had a UTI, but the sample came back unclean. This despite us taking every step to secure a clean sample. This would happen with multiple samples over the course of the month. We were sent home thinking that the THC medical marijuana we had started her on may have been messing with her mind. We decided to start phasing it out, back to the CBD oil she was on previously. We saw some improvement, but not much.
This is around the time summer was ending. We managed to find a special swim vest online that allowed Sally to have some independence in the pool. She loved it. As a family we all got to take her into the pool and play with her. I did laps with her one afternoon, pushing her the whole way and she was so happy. We're so thankful we ordered it, even though we only got to use it a handful of times.
Another joyous occasion occurred when Sally's service-dog-in-training came home to us on Friday, September 7th. She was so happy when we brought him home, she even got him to sit for her the first night. Over the next few days she would walk Charlie from her stroller, holding his leash. If she was too tired, we'd hook the leash to the stroller just so she could participate. He'd even jump on her bed and stand over her in a protective stance. They slept in the same room, and both were happy.
Around this same time Nicole was bringing Sally to numerous MD appointments. Her school was closed, but she also didn't have a nurse yet and couldn't attend. None of the appointments yielded any answers for why Sally was spiraling downward. This caused great frustration for Nicole, seeing all these doctors and nobody could answer anything. At the same time, we were battling the Department of Education on securing busing for Sally. So many wasted hours and effort went into this, versus spending time with Sally those last few weeks. It's a source of anger that we plan to address.
Although Sally's birthday is September 11th, I took the 10th off from work since schools were closed and we decided to celebrate her birthday a day early. Sally asked for two things – to go out, and to eat lobster. She loved her lobster, and was one of the few foods she could eat, so we took her out to a restaurant. She was so happy to be out enjoying that lobster.
When we got home, we had some of her friends who live upstairs come down for some birthday whipped cream. She was so excited to introduce Charlie to them. "Come! Come! This is Charlie! Say hi to him!". It was the most excited I'd seen her for quite some time. Sally had started to really enjoy the birthday song in recent months. She loved Frosty the Snowman and would often shout, "Happy birthday!" to us. She was thrilled to have us sing it to her, but my phone died in the middle of recording it and was lost. We decided to sing it again so we could re-record. Why not, it made her happy and she had earned the right to have it sung as many times as possible.
She was so happy that evening.
It was the last time we'd ever see her truly happy.
The next day on her actual birthday, we had to prep Sally for a endoscopy, bronchoscopy, sigmoidoscopy the next morning. This required her to fast and for us to do an enema for her that night. On Wednesday she underwent the procedures. Her GI track actually looked pretty good, Dr. Levy would stress this again in a follow up call he made to us this week. The pulmonologist saw some sign of an infection in her lungs, but they'd need to see what grew in the tissue cultures before treating it.
On Friday night when putting Sally to bed, her heart rate was elevated. This usually indicated a fever was imminent, so we gave her Motrin and went to bed. The next morning she was tired. I got home from bringing William to his flag football game and Nicole was heading out the door to work. We noticed Sally was shivering. After Nicole left I took her in the bedroom and saw she had a 101 fever, so gave her Motrin. Her heart rate and fever would keep rising for the next two hours, it would finally subside in the afternoon. She was also urinating often, and asking to drink a lot of water, which was extremely unusual for her. We could barely get her to drink 3oz of water a day, she was drinking 20oz.
Sally and I sat at the table together that night and I fed her some food, she was hungry but not strong enough to feed herself. Nicole got home from work and I sat down and mentally relaxed for the first time that day. Minutes later Nicole realized that Sally was shivering again, sure enough the fever was still there. We put her to bed, only to be woken up starting at 3am continuously by her being uncomfortable and wanting to get up.
Starting at that 3am point, outside of a quick 60-min catnap one night, I would be awake for 68 hours straight. Nicole and I would be more stressed, more scared, and cry more than ever before over the next four days.
On Sunday Sally was uncomfortable, she had developed diarrhea and was continuing to ask to drink water, so much that we had to restrict her intake. She still had a fever, was not urinating and mostly laid in her bed or in her stroller. Our pediatrician told us to keep a close eye on her, and to give her a bit more time to see if she improved. I watched the first half of the Bills game and after hearing her discomfort decided to shut the game off, and just snuggle her. I took her into her bed, put on some shows, and we laid there together for three straight hours.
That was the last time I'd ever get to snuggle her.
I took Charlie for a walk, and when I got back, Nicole told me she had thrown up. That was it for us. We often kept Sally home instead of taking her to the hospital as we were such experienced caregivers, and even the doctors acknowledged she was often better being cared for at home by us so as not to expose her weak system to infection at the hospital. They trusted us. However now we did not feel we could keep her hydrated, and needed to get some tests done to try and figure out what was brewing as we knew she was worsening. That was Sunday evening. We drove Sally to the hospital, something we'd done hundreds of times, but we didn't know this would be the last time. On the way we noticed Sally's oxygen needs increasing, she had been on minimal to no oxygen support for the last few weeks. There was traffic and I had to take all sorts of side roads to get us there.
The ER was ready for us, by now they knew Sally. Labs were quickly taken, she was sent for an X-ray. They knew Sally wasn't right. For years Nicole had protected Sally's veins, often battling nurses and doctors who thought they knew better. Her veins were extremely difficult to get an IV into, we'd always call in the best nurses or transport to do it.
We knew one day that we would need her veins, and said that every time somebody new went to stick her. This day turned out to be what we had saved them for.
A few hours later it was determined that Sally was experiencing severe sepsis from an unknown infection in her body. The ICU doctor I mentioned above came down to see us, to let us know he would be taking her into his care for the night. Sally's standard WBC (White Blood Count) which indicates how your immune system is performing was around a 6.5. She had a really bad infection a few years ago where it jumped to 19, and it terrified us.
After the ICU doctor left, we learned Sally's WBC was a 43, her body was fighting a severe infection.
We got upstairs to the ICU, and the doctor showed us Sally's X-ray from that night, versus one taken a few weeks ago. Unlike the previous X-ray you couldn't see through her lungs to the other organs, which made him believe her lungs had collapsed. They started Sally on fluids and an antibiotic, switched her to a BiPAP machine so her lungs could be supported and we remained at her bedside as medical staff came rushing in and out. Around 5am Monday morning we decided I'd run home and get the boys to school. I got both off, did some quick shopping so they'd have what they need for a day or two, grabbed some supplies, then jumped on a bus into the city arriving back at 10:30am.
Monday was a series of ups and downs, they struggled to get her stable. The fluids they were pumping into her were not leaving her body, she was still not urinating. Instead, she was retaining all of the fluids and blowing up like a balloon. This is something we saw happen at MSK numerous times. Nobody could ever explain why she always puffed up from IV fluids. We always avoided IV fluids for that reason, but we didn't have a choice. A few doses of Lasix usually helped, but didn't this time. Her nephrologist wanted to start her on dialysis to get the fluids off, but couldn't until Sally was stabilized. Her blood pressure was low, so they put her on medications to constrict her veins to raise the blood pressure. This would come at a significant cost later.
While giving Sally some of her oral seizure med on Monday afternoon, her oxygen levels plummeted. The room was soon filled with nurses and doctors trying to revive her levels while Nicole and I watched in horror from the corner of the room. This is the point where we transitioned from being lead medical caregivers for Sally, to onlookers. This was new territory for us. We knew how to hospital, we'd done it so much over the last five years that we had it down to a science. Nobody could care for our girl better than us. Instead we were now on the sidelines watching helplessly, trying to stay out of everybody's way.
After over an hour, they were finally able to stabilize Sally's oxygen, but the decision was made to intubate her. The thinking was that if they could power her lungs and let them rest, doctors could work to stabilize her and let the antibiotics treat the infection. They moved the various machines around to create space and performed the procedure. Just before the procedure was the last time she was conscious. While inserting the tube, a ton of fluids came out of Sally's lungs. Her lungs were filled with fluid, which explained what we saw in her X-rays the night before. She was now in septic shock, and they had found E. coli in her urine.
Nicole and I took a walk out to a peaceful dock by the water. We discussed the possibility that Sally might not pull through this, and had to start the discussion of what to do if it came to that. We decided that we'd have no regrets, that we knew we did everything we could and made the best decisions with the information we had. We shared our concerns and worries with each other, and ensured we were on the same page, knowing that this was likely going to get harder in the hours and days ahead. Team Kabel. We had not given up hope. Hope for the best, but plan for the worst is what we've always done. Nicole and I returned to the 9th floor and called our bosses, who are also our friends, and explained what was happening. We told them we needed to unplug and focus 100% on Sally. They understood, no questions asked, only offering love and support.
Even though Sally was sedated, the doctors said she could hear us. We decided to speak to her as much as we could and to play her music and shows for her. The nurses got their share of Angelina Ballerina, Curious George and Thomas & Friends episodes on an iPad by her head.
Sally struggled throughout the night, her room was filled with medical staff and loud machines. The nurses set us up on a couch in an empty patient room, I managed to get about an hour's sleep before we had to leave so a patient could be brought it. Nicole would catnap when she could throughout our time there. We were stressed, scared, dehydrated and exhausted.
We returned to the couch in Sally's room as we watched the staff struggle to keep her stable. By Tuesday morning it was clear that Sally may not survive. We also noticed that Sally's fingers and feet were turning purple. It was from the medications used to raise her blood pressure. She was starting to lose her extremities from the poor blood flow to them. The staff decided to ease back on the meds causing it.
Nicole and I weren't sure what do to with the boys. Do we have them come in, or should we have them remember their Sally before we came to the hospital should she not make it? We decided to call our friend Lou who had lost a child to cancer to get his advice on how to handle Thomas and William. He had literally texted me the night before to check on us. He said he didn't have the solution, but talked us through the options. He made a comment that the boys are old enough to make their own decisions, and that if we took that decision away from them, they might have anger over it some day. Yes Lou, you did have the solution.
We decided to have the boys pulled out of school and brought in to see us. We took them into the playroom and explained what was happening. As always with them, we were transparent and honest. Thomas knew right away that the situation was bad and was upset. William, our little introvert, wasn't as clear. To him, Sally always went into the hospital sick, and always came out. We gave them the option to go in and see their little sister, and had Child Life on hand to help us. We prepared them for all of the machines and that Sally didn't look herself, that she wasn't conscious. Each boy wanted to see her and went in one at a time to speak to her, the nurses and Child Life staff explained everything and coached them through it.
We all went downstairs and had lunch together. We saw our nephrologist who said Sally was stable enough and they were going to begin dialysis. She felt very confident that it would get the fluids off her and we'd see improvement in a few hours. Hope sank in.
After lunch we were engaged by the Palliative Care Team. In particular, one was a Nurse Practitioner that had transferred from Sloan Kettering and knew Sally. The other was coincidentally a pediatric oncologist there at NYU. The fact that one knew Sally and the other treated childhood cancer was one of the first of many signs we'd be sent in the coming hours and days. We had a frank and honest discussion about where Sally was at and where this could lead. They felt we made the right decision in how we handled the boys. We discussed what our baseline was with Sally, and what life we could we imagine for her. Essentially, what was the line in the sand between her living happily, and not.
We decided that our baseline was making Sally smile. If we could make her smile, we could work to overcome any other obstacles. This baseline would drive all decisions over the next 24 hours. They also told us that we'd potentially be hearing about a machine called ECMO, that carried significant risks, and that we needed to be prepared with that baseline should that conversation happen.
The conversation did happen. After the boys went home, we were engaged by the two ICU doctors on duty. One was the head doctor who brought us upstairs that first night, the other was a pregnant doctor who we really liked and had been Sally's primary doctor so far this stay. They informed us that Sally had stabilized and they had begun dialysis, but it wasn't working. Her blood pressure was just too weak. They could keep trying, but she would likely not survive. The last resort was a machine called ECMO. It's mostly used in bi-pass surgeries, two large tubes are surgically installed in the arteries and the machine runs oxygenated blood into the heart, effectively running both the heart and lungs. They felt if they could do this, then Sally's body could rest and be given time to heal. They also informed us that Sally was likely to lose part of her feet and hands due to the poor circulation.
For the machine to work, they could use an existing tube in her neck artery, but needed to insert a second hose into another artery near her neck, or her leg. If we chose her leg, they couldn't guarantee it would have enough circulation, and she'd likely lose that leg. If we chose the neck, babies tolerate it well, but isn't an option in adults as it causes massive strokes. Sally was in the middle of those two, and they honestly didn't know what effect it'd have on her, but said some form of brain damage would be likely.  We needed to make a decision, and fast. They left the room.
Death. Leg. Brain. Those were our options. Nicole and I spoke through it all, trying to overcome the emotional impact of each and look at it objectively.
Make her smile.
We chose to proceed with the ECMO machine, and to do it in her leg. Sally loved to dance, this would make it harder for her, but we'd do everything in our power to get her to dance again. Death was not an option at this point, and we felt her already compromised brain couldn't endure any more damage with the neck option. If she survived but couldn't smile or be happy, it would be selfish on our part.
At the same time, Sally became more unstable by the minute. Within minutes the staff had cleared out the room so that surgery could start in earnest. My sister Cindy, who had spent almost every single weekend helping us while Sally was on cancer treatment, had joined us and the three of us sat outside the room in chairs watching a room filled with surgeons work on our little girl, with a hallway filled with medical staff watching on.
At this same point, a rainbow appeared outside the window on what was stormy day. I commented out loud that it was a good omen, but in my heart I wondered if it was God telling us it was time for Sally to come home.
The procedure was supposed to take 45 minutes, but took twice that time. The doctors came out and told us the procedure was a success, but could only get about 80% of the flow required. They felt it should be enough, there was scar tissue in Sally's leg that none of us knew about or how it had originated which made the procedure more difficult. The medical staff were relieved, Sally was on the machine and was stable. She had even urinated for the first time in days. Hugs were shared, smiles given, even some jokes made. The mood had lightened and Sally's chances for survival went up a bit, the first time in days. We knew she was still critical, but there was hope.
I ran out to get us some food and came back to find Nicole asleep on a couch in the hallway. I went into Sally's room and the head ICU doctor and I were alone with her. He felt good about the machine, and that she was stable. It was all in her hands now he said. He told me I looked exhausted, and I told him I'd been up for three days straight and was losing my balance in the bathroom. He replied that it was OK to go get some sleep, she was in good hands. The nurses arranged for us to have a room two doors down. We each took a couch and passed out from complete exhaustion.
Eight hours later we got up, Cindy had stayed up the entire night outside the room. She said Sally had a rough night. Nicole and I walked in to see Sally and I asked the usually upbeat nurse how our little girl was. Her hesitant and worried "Okaaaay" reply set off alarm bells immediately. A few steps more into the room and I understood. Sally's body had retained all fluids, she looked like she was about to explode. everything was swollen, including her lips and ears. She was no longer stable and worsening.
We went back to the other room and the doctor came in to update us. The machine was not producing enough flow for Sally. It was an unforeseen complication and they were dealing with the manufacturer to see what could be done, if anything. She informed us that if they couldn't get the machine to produce more flow, they had one final option. They could install a tube directly into her heart which would provide the flow they need. The surgeon was on his way up to evaluate Sally, and would be in shortly to discuss with us.
After an agonizing twenty minutes the surgeon came in and explained the procedure, but said he didn't know if Sally could survive the surgery, let alone transporting her to the OR. He was willing to try it if we wanted, but said her chance for success was low. She could also need to remain secluded with her chest opened for days. A healthy person could endure it, he didn't think Sally could, she was just too sick.
My brain was objectively evaluating the options, I hadn't let emotion enter any decisions to this point. Make her smile. Nicole grabbed my hand and told me to follow her.  She walked me into Sally's room and we stood quietly next to her. I looked at my beautiful daughter and seeing her body in it's current state, I broke down. I knew the decision we had to make, that I never wanted to make, was here. My sister had remarked that at one point in the night, Sally had tears and they thought she might be in pain. I shared that with Nicole and we knew we couldn't do this to her any longer. Her body couldn't take anymore pain. We decided that we had been away from her for too long, and would not leave her side again as we made our decision.
The head ICU doctor came in and the three of us sat down next to Sally. He again explained the surgeon's views and shared his own, all options were gone and he did not feel she could survive. This confident doctor who felt so good about Sally's chances a few hours ago was crying. He would keep trying if we wanted, all the way to the end, but didn't think her body could take anymore. He asked if we could live with her passing away on an OR table away from us.
Nicole and I looked at each other and the decision was made, we embraced and cried. We did everything we could, the doctors did everything they could. They said we likely had a few hours, but Sally could leave us at any point. We decided to have the boys rushed in and that the four of us along with Cindy would be in the room with Sally at the end. Nicole went out to speak with the staff about what to do, and I sat with Sally alone.
I told her it was OK, she had fought so hard and we were so proud of her. She brought out the best in us and others. She had made us better parents, better people, better brothers, better spouses. She was the best daughter we ever could have had. It was OK to let go, she'd fought hard for too long. Mommy and Daddy love her, it was time to let go.
I sang 'You are My Sunshine' to her for the last time while she was alive. I'd never been able to say the "Don't take my sunshine away" line to her, and had changed it to "You're my sunshine each and every day". This time, for the first time in five years, I used the correct words.
I went out and checked on Nicole, at this point the head ICU doctor was telling her it'd be better if the boys weren't in the room at the end, based on his long experience with this. He said they should be given the opportunity to say goodbye, and then would leave the room. We could blame him for it. They could come in after to say their final goodbye. At the same time, we needed a priest, our friend Amanda had messaged me just before and offered to call one at her parish. We gave her the green light. Father Greg at our parish got the call, and agreed to jump in a car right away. The driveway was blocked by a parked car, the local police came and got him and rushed him in. I can't tell you the relief we felt when he turned the corner and walked into the room, he had made it in time to perform the Anointing of the Sick.
At the same time the boys were just arriving. Nicole and I made quick preparations for how we wanted Sally to leave us. We quickly wrote up a list of her favorite songs from Maroon 5 to Thomas & Friends. The Child Life specialist downloaded the songs and gave us a speaker, Sally's room would be filled with the music, just as she loved.  Some of the nurses even danced and sang to Sally. They cleared out a room at the end the hall for close family an friends to come and sit with the boys when they arrived. We fixed up Sally's bed by adding her blanket and we draped her shirt over her. We also put her doll next to her.
The boys arrived and were shown to the same playroom as the day prior. Nicole and I went in while Cindy stayed with Sally and Father Greg. We explained that we were out of options, and that Sally would be leaving us. Both boys broke down, they understood. We gave them the option to say goodbye. They both decided they wanted to, and we brought them each into the room so they could talk to their sister one last time. William asked to take a photo of her with his camera, we knew it was a way for him to process it so allowed him to do it. Somebody had turned down the music, to which he asked the staff to turn it back up because Sally loved her music.Thomas told Sally how much he loved her. Fr. Greg led us in prayer, we said the Our Father as a family. Fr. Greg left, we then asked our other close family and friends who were there to say their goodbyes. After everyone went, we knew it was time.
As the staff prepared the room by removing most of the machines and situating Sally so we could get into bed with her, a poster arrived from Sally's school. It was made by the teachers and students, and had pictures of Sally with her friends and get well notes. I remember remarking "oh thank god, just in time". The ICU staff didn't know a healthy Sally, and kept asking what her baseline was. We were able to show the staff who Sally is. The social workers put tape on the poster and we all stood outside the room. The staff finished preparations and told us to quickly go inside. They could only make room for one parent in bed with Sally, Nicole and I looked at each other and I said it had to be her, she is the one who carried her into this world, spent almost every night with her in hospitals, had slept with her for two years of treatment and nursed her for 3+ years. She needed to be laying with her as she left us. I sat in a chair on the other side with my face next to hers and my arms wrapped around her. Cindy sat at the foot of the bed, present for Sally but giving us space. The poster of Sally's photos was hung on the window next to us.
We told her how much we loved her, thanked her for being such an amazing daughter, for being the best gift we ever received. We told her we were proud of her, and it was time to let go. One day we'd see her again and be reunited.
They informed us that they were turning off the machines. It was instantaneous, her pain was gone, her fight was over, she was now in a better place where she could dance as much as she wanted and eat anything. The medical staff quietly cleared the room and left us with the sounds of Sally's music playing and our tears.
Cindy left Nicole and I to be with Sally. Nicole and I cried over her, spoke and sang to her. The ICU doctor came in a little while later and placed his stethoscope on her heart.
"She's gone."
We decided that we'd get Sally dressed so everybody there could say goodbye, knowing we would not be doing a wake. The doctor removed the tube from Sally's neck at our request, Nicole used gauze to keep the area clean to the surprise of the doctor while he worked. We had done so much medical care for Sally, this would be the last procedure and she'd help do it herself.
The nurses came in and together, the four of us bathed Sally and wiped her down. Nicole washed her hair. The pregnant ICU doctor who we really liked came in and while crying, helped Nicole put a dress on Sally. A blue dress, her favorite color. Sally loved her band-aids, and we used them to cover up anything from all of the tubes and IVs she had. Nicole brushed her hair one last time. We put her "baby" next to her along with the blood draw supplies our little nurse-in-the-making loved to play with. We turned the music up.
Again, we gave the boys the option to come in and see Sally, both of which accepted. Thomas went in and said his goodbyes. William came in and was scared, we directed him away to our family. Everyone else soon joined us in the room as we said our goodbyes. At the end, Nicole and I took a few lockets of Sally's hair so we could keep a part of her. They have become our most cherished possessions. We also took a copy of Sally's thumbprint to be made into a charm later.
As Nicole packed up I sat quietly with Sally, going over the six years we had with her. I sobbed.  I also knew I needed to share her passing as I wanted to ensure her village heard it directly from us. They'd supported her all these years and deserved that, so with her next to me I posted to her pages through my tears the worst news we could share. The posts I never wanted to make in the five years of me making them.
Nicole saw the hospital's music therapist outside, who Sally loved. She always loved music therapy. She asked if there was anything she could do, and Nicole asked if she would come in and sing some final songs to Sally. She knew exactly what Sally wanted to hear. As Nicole and I snuggled Sally one last time, she sang "Hello Sally", "Sugar" and "You are My Sunshine" acoustically, it moved our hearts. It was beautiful, and we know something Sally would have wanted. We're sure the therapist likely struggled to keep her composure, but she did up until the end of the last song.
It was time for us to leave, Nicole and I said our final goodbye after ensuring the nurses would not leave her side as we left, the two who helped us bath her for the final time. We can't say enough about the compassion we experienced from the entire staff at NYU. The night doctor came in and asked to see her twice privately, emerging with tears both times, as did one of the Physician Assistants and other staff who were with her those four days. Our nurses were wonderful, they cared for Sally as if she was their own, even playing music for her and talking to her when we couldn't be in the room. We have always loved nurses, they were our saviors those few days as always. In fact, nurses from the other floor who treated a healthier Sally came in to say goodbye. The way the hospital handled the whole situation was wonderful considering the circumstances.
We left the floor without Sally, I stopped and placed my hand on her door as we walked down the hallway, guilt and sadness that she wasn't coming with us. Downstairs Nicole took the empty stroller, filled with our bags instead of our daughter, away from our niece who had been pushing it, and pushed it out the front entrance for the last time. It was a finality that she herself had to experience.
We told NYU that they needed to learn everything they could from Sally, anything that could help another child one day. We gave permission to do an autopsy, as in-depth as they needed. We know we'll get the call that they're ready to share results in about two months, we dread that day, and also know we may not get any answers. Sally always liked to keep doctors guessing. Due to the timing, we could only sign up for one study, and epilepsy focused one that will study her brain tissue. The only part of Sally we could donate was her corneas, and hope they found use for them.
We have been trying to process what transpired this last week. We went from going 1,000 MPH for five years, to a standstill. There is no Sally to give meds to, nobody calling out to us in the middle of the night, we don't need two hours of prep to leave the house. Mornings are quiet and the hardest part of the day. There are no doctor appointments. We never thought we'd mourn the sound of those machines, but we do. We spent our first day without Sally down at Breezy Point, Sally's happy place. At the beach we sat around her pictures, sang and shared our favorite Sally sayings before heading over to the cabana where she loved to play. We truly felt close to her spirit there, it was the one place she was always happy, and always wanted to go.
We had just received Charlie and were training him to be a service dog. Instead, he's become a support for William and Thomas. We'll continue his training to be a therapy dog instead, and hopefully take him to visit nursing homes, hospitals and special-needs kids. William has really embraced Charlie, so he'll lead the effort with his little sister's dog.
People have asked how they can help. We honestly don't know, this is still raw to us. Our friends at Arms Wide Open started a fund for any unexpected medical or burial costs, therapy for the boys and any other needs. Any unused money we plan to donate to Sunrise Day Camp and Kids Need More, both are summer camps free and dedicated to local childhood cancer families like ours. They have been a huge support for Thomas and William, and will continue to be in the years to come. You can donate by clicking here, we asked that $1 be listed as the goal so nobody feels pressured to give unless they want to.
This Thursday at 7:45pm we are holding a candlelight vigil for Sally as Coney Island's Parachute Jump lights gold for Childhood Cancer Awareness. On November 3rd at 2pm, we'll hold a Memorial Mass for Sally at St. Patrick's in Bay Ridge. Following the mass we'll hold a Celebration of Life event celebrating Sally, a fun party with everything she loved. Sally loved her parties.
We had requested people wear gold or yellow last Friday after Sally passed. The response was overwhelming, our entire neighborhood is decked out in gold ribbons, yellow balloons, signs, paintings. We received an equal response of Sally's village around the world wearing yellow for her and sharing photos with us. Here is an article on the Bay Ridge portion of it: Click Here
One thing we noticed was that in addition to all the yellow and gold, we saw sunflowers everywhere. They were placed on ribbons. They were painted on windows. We saw naturally growing ones all over the neighborhood. They were everywhere. We'd never really strongly associated Sally with the flower, but here they were screaming to us. They're tall, they're bright, they're beautiful, they're strong, a little wild, they follow the sun!
In speaking this out with Fr. Greg while we made Sally's arrangements, he explained that the sunflowers were Sally, and she was telling us she was OK and in a better place. Whenever we see sunflowers, we're to know it's just our girl surrounding us with her love. As Fr. Greg asked, what do sunflowers do? They multiply and spread. Our fear is that Sally will be forgotten, we hope what she taught us continues to spread.
Please keep Sally and our family in your thoughts and prayers. We thank you all for the love and support you have shown us not only for the last week, but for the five years our little girl fought. We love you all.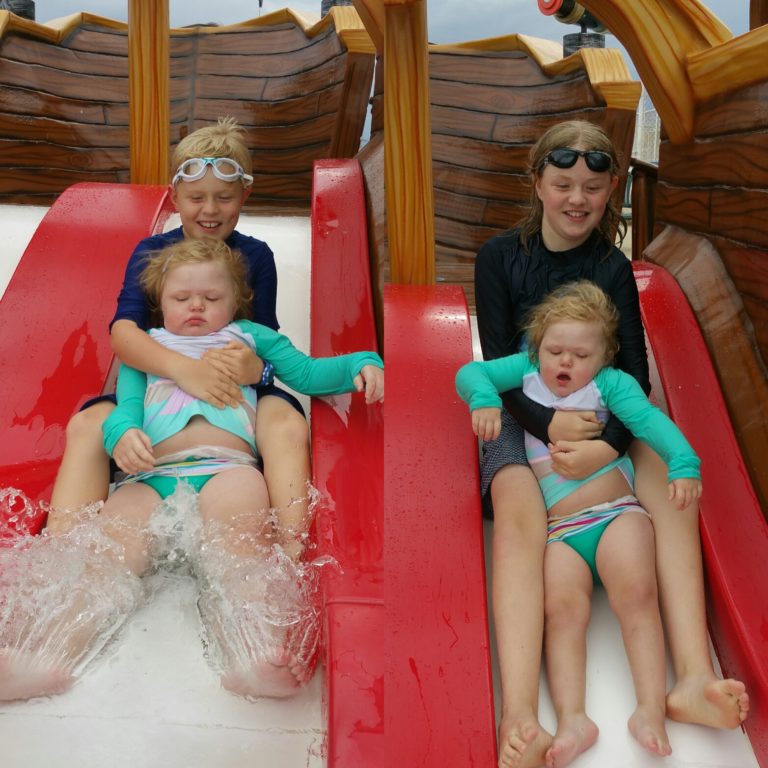 Mommy & Daddy