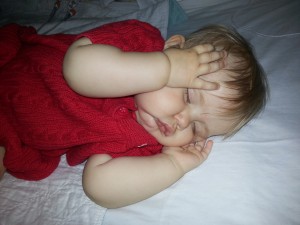 Hi all – Got Sally asleep and I am going to try and join her, so a quick update:
– Sally doing much better. She received antibiotics and fluids which have broken the fever. She is being given a very small dose of morphine every 4 hours to help with the pain she has due to the sores in her mouth. She won't take a bottle or suck her thumb, but will eat spoon fed solids.
– Beyond that, doctors didn't have much to say, this is very typical in infants during treatment. We will continue on with treatment and wait for her blood counts to rise. Stinks, but is what it is and part of her getting better.
– Sally needs O- blood and platelets over the coming months. Anybody can donate platelets, but all donors must meet the requirements in this link. If you do, please call Mary to set up an appointment at 212.638.3335. Be sure to say its for Sally Kabel.
http://www.mskcc.org/giving/blood/general-blood-platelet-donor-guidelines
– Save The Date – Friends and family are going to hold a fundraiser for Sally on Saturday, September 14th from 7-10pm at McFadden's in Manhattan. Details to come. If you wish to help, donate an item, or have questions, please email AnnMarie at bosc329@aol.com.
Well, her highness is calling me so gotta run. Goodnight all, love you, please pray for Sally.
Matt