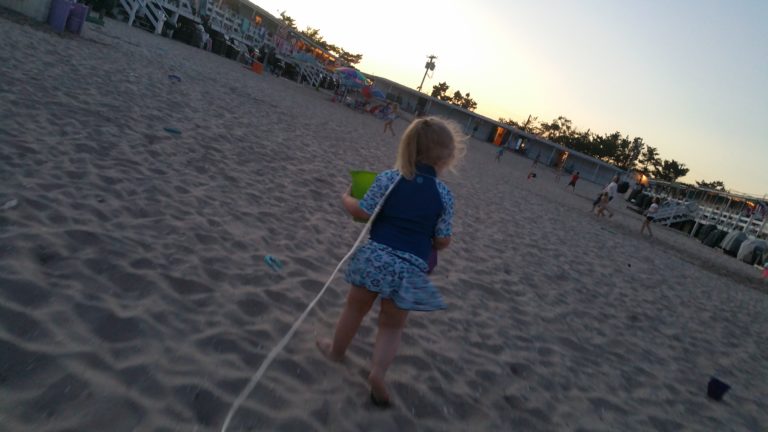 Hi all – We updated you all on Sally a few weeks ago, including how Sally was hospitalized shortly after the previous update. Strangely enough right after our most recent post, Sally was hospitalized yet again for pneumonia, this time for two weeks. Yes – the superstitious side of us is hesitant in sharing this new post. 🙂
Over that week following the blog update, Sally had developed a nasty cough, and on Saturday her O2 levels dropped into the 80s. Being a weekend, we decided to be safe and just take a family trip into the ER. An X-ray revealed that she again had pneumonia and they decided to keep her in for the weekend for observation. It turned out that we had caught the pneumonia it its early stages and Sally's health declined further for a few days before finally rebounding. Unlike her previous stay where we were able to wean her off of oxygen support after her 10th day, we were unable to do so this time around before bringing her home. After 13 days we took her home on O2 support. `Concerningly, we have still been unable to get Sally off of oxygen support and she remains on 24/7 home oxygen care.
Normal oxygen saturation is 95-100%. Without oxygen support, Sally's levels range from the mid 80s to low 90s, the oxygen supports her so she can live in the mid/upper 90s. After two years of cancer treatment, over a year of epilepsy/med changes and three recent cases of pneumonia, Sally's body/health is currently "fragile" according to our doctors. In addition, due to the chemo she endured her heart is at higher risk for heart disease, so we can't risk making her heart/body work harder than it needs to.
At home, she is on an oxygen machine that during the day we keep centrally located. We have a 25-foot hose that leads to her nose canula so she can get around the apartment, although gets tangled and caught on things from time to time. We always joked how lucky we were that Sally didn't walk during cancer treatment or managing her IV lines would have been a nightmare. Now we kid that we're getting payback. Our little girl doesn't mind much, she just continues on as she always has.
When leaving the house, we have her hooked up to portable oxygen tanks. We've even been managing to get her out to the cabana, us following her highness around the sand with the tanks strapped to our shoulders. In addition, due to Sally's sleep apnea we are lugging around her CPAP machine everywhere we go, including having it set up in the car. We had a long battle with our insurance carrier as the machine we were originally provided didn't have alarms when her tube became dislodged, nor was portable which would have prevented her from being able to attend school since she often sleeps on the bus and would need the machine then. Without the machine, Sally's O2 levels drop into the low 80s and even very dangerous 70s when she sleeps! Finally after thousands of Likes, Comments, and Shares on social media we were able to secure the machine when some industry insiders told us that the machine we required was the only FDA-approved machine for Sally's age/weight on the market. Sally's pulmonologist also made a personal doctor-to-doctor appeal with UnitedHealthcare explaining Sally's medical history.
As we write this, Sally's oxygen saturation was living in the high 80s today when removing her from oxygen to get her ready to nap. Our pulmonologist wanted her to have a Cat Scan of her lungs done in the hospital while she was admitted, but it was felt her body was too fragile to be intubated while being put under. Instead, we have a Scan scheduled for next week which we hope will give us some answers, or at least rule some things out. Until then we've just been doing our best to keep her oxygenated.
We also learned over the last few weeks that Sally has two new challenges. The first being that after a swallow study, it was determined that Sally aspirates water when she drinks. To combat that, we need to put a thickener in her water to prevent it from getting into her lungs. Fortunately, it doesn't appear to bother her at all. The second issue that we learned about on Sally's last day in the hospital is that her thyroid levels have been increasing. This is apparently common to post-Leukemia treated kids, so Sally is now on an additional medication for it.
In regards to her epilepsy, we're continuing to see between 12-25 seizures daily depending on the day. Right now we've decided to hold pat on her medications as we don't want to mess with the increase in her cognitive function that we've seen the last few months. Dr. Devinsky said at this point he feels that is more important for her development than the amount of seizures she's having.
We were finally able to get Sally's neuropsychological evaluation completed last week, every time we tried previously she was either sick or hospitalized over the last several months. This allowed us to complete applications to schools for Sally. After several phone calls and tours, we narrowed it down to two schools, Cooke Academy and Manhattan Star Academy (MSA). Cooke did not have any spots available, so we've decided to send Sally to MSA, where she was accepted last week. The school is a newer facility located on Manhattan's Upper West Side, so Sally will require bus transportation. She will also require a 1:1 nurse who can manage her meds, oxygen and ventilator. It's a private school dedicated to kids with special needs. It being private, we need to sue the NYCDOE in order to cover all of the costs associated with it, which are astronomical. We've started that process and are working with a legal team that has success in handling cases like ours.
As if sending Sally to a new school next month wasn't enough of a challenge, we've also made the decision to move…5 blocks away. Over the last few months after seeing Sally's continued challenges with refractory epilepsy, and knowing where it could lead, we decided that we needed a first floor apartment as getting her up/down stairs (not to mention her equipment) has been increasingly difficult and could get harder, if not now potentially down the road. We kept an ear out and coincidently a first floor apartment opened up in a friend's building nearby. It's the same size we have now but with some added benefits we don't currently have including an indoor parking spot and washer/dryer, two things we really could have used during cancer treatment but will still be extremely helpful now with our current challenges. It's also rent-stablized so the rent can only be increased in limited amounts. For us it was a no brainer, as we wanted to stay in our supportive community of Bay Ridge and knew the rareness of apartments like this here.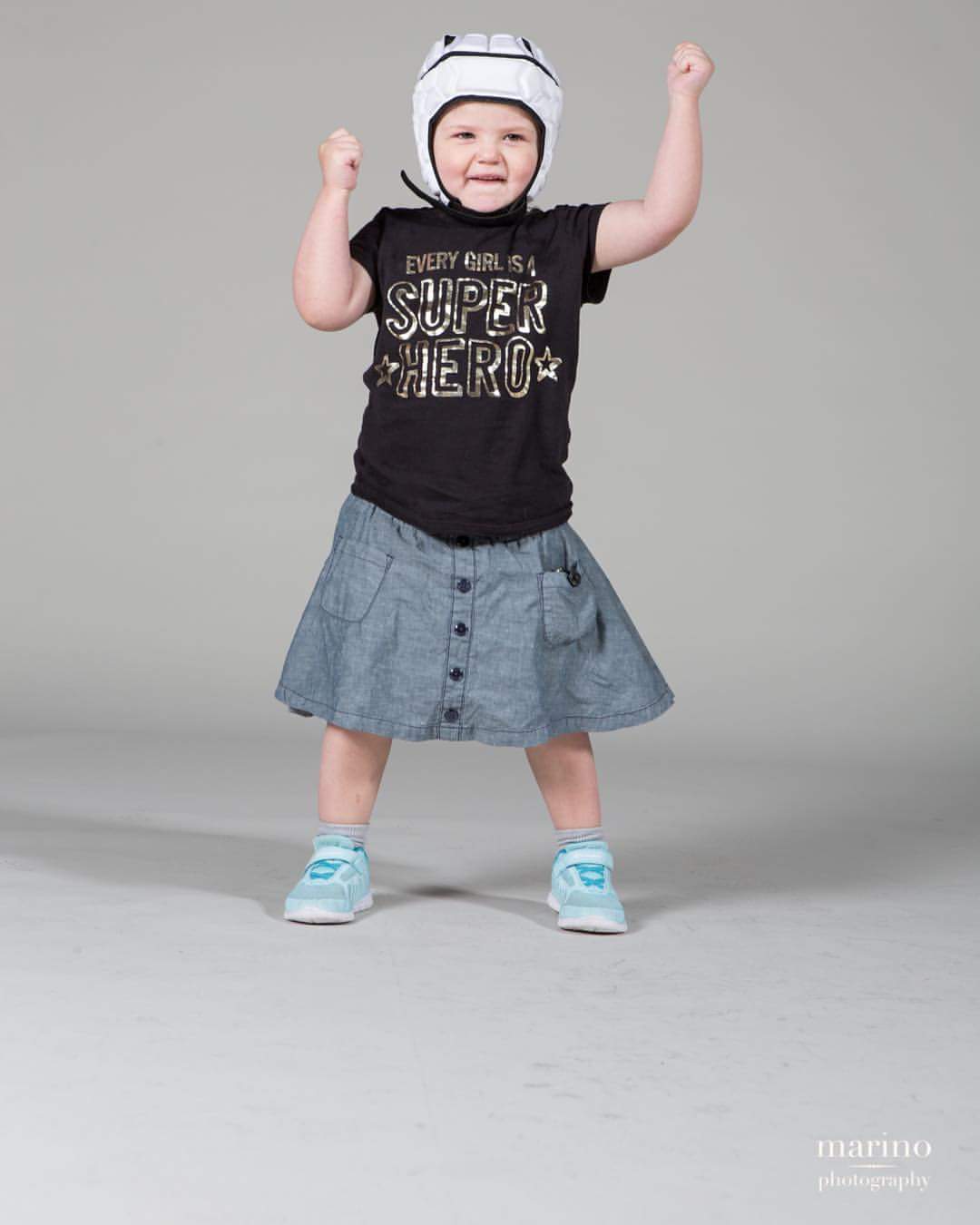 So the next few weeks promises to be hectic, and are sincerely hoping our little girl can hold off on any more of the curveballs she likes to throw at us from time to time. Thanks to all of you for continuing to be supportive of our little girl and family. The last hospital stay really took a toll on each of us, but the neverending fight in our little superhero keeps us going.
Please keep Sally in your thoughts and prayers.
Matt & Nicole