Hi all – We are long overdue for an update on Sally, she spent 48 hours admitted this week with what turned out to be an e-coli infection on her central line. We have to give her two weeks of strong antibiotics in order to keep her home. When Nicole and I actually have some time together, and we're not in hospitals or buried at work, we'll sit down and update you on all of our ups and downs the last few weeks.
However since I couldn't sleep we wanted to tell you about some exciting news that's been happening over the last two weeks, especially for those not following Sally on Facebook. Nicole, Sally and I have been in the news a lot recently along with other parents drawing some huge attention to pediatric cancer.
It all started a few weeks ago when Brynlee's mom (we shared a room with her months ago and Sally gave all of us the neuro virus, sorry again Melissa!) sent me a note saying that a dad who lost his son to cancer requested that the Empire State Building light up gold one night, but was turned down.
I had heard of Tony Stoddard and his A Day of Yellow and Gold to Fight Childhood Cancer quest to light as many buildings gold in the country as possible to honor his son Cole. I also knew the history of the ESB with lighting where they refused to back down when they wouldn't light up for Mother Theresa which created a media frenzy. So I decided to post a photo of Sally to their page and politely ask them to reconsider for kids like her, and encouraged others to do the same through Sweet Sally Sunshine. I figured they'd reply with a standard reply and that'd be that. I was wrong.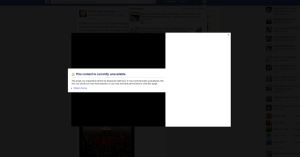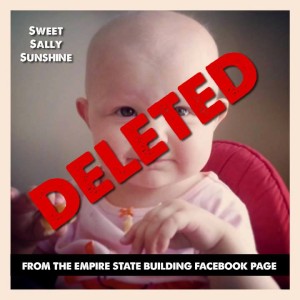 They deleted Sally's photo, and other posts from the page. No reply, no comment, just deleted. As somebody who works in marketing, Social Media Marketing 101 is you don't delete posts unless they're threatening or contain harsh language, of which none of our posts did in any way. Let alone a photo of a 22 month old little girl battling cancer pushing her chemo IV pole. I quickly shared a screengrab of Sally's post missing from the page with Sally's followers, with Truth365 sharing an image of Sally with the words "DELETED by the Empire State Building" over her face to their 50,000 followers.
This set off a firestorm, a giant had been awoken. Parents from all over the country took to the ESB Facebook page, having posts deleted. The ESB switched tactics and started hiding posts, anything with the word Gold or cancer in it was removed. I don't know if it was suppressed anger from the last year with everything Sally has gone through, but this set me off personally. As Nicole said – The Empire State Building poked the bear. Camille from Frankie's Mission sent me a note and said we couldn't let them get away with this. So we formed a little team of Camille, Melissa, Tony, Enza from the local Olivia Boccuzzi Foundation, and friends from Truth365, all of whom had battled childhood cancer. We created a hashtag on my page, verified it wasn't already being used, which would take us places we didn't imagine – #EmpireGoGold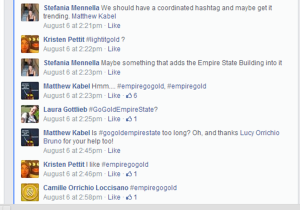 We got the hashtag out there and with some amazing graphic design work by my friend Christine people started using it on everything. Sites and handles with it popped up organically from other parents battling the disease nationally, it was a true grassroots movement starting to take off. Camille had the idea to write up a press release, which our friends Kristen and Sharon from Bay Ridge Cares beautified. We sent it out to contacts waiting for a bite. Fortunately my friend Colleen from college had friends at the local Fox affiliate here in NYC. They reached out and told us they'd have a camera crew at MSKCC the next day and to bring 1-2 other families. So Nicole, Sally, Camille, Melissa, Brynlee, Alex (a young woman battling Leukemia) and her mom Paula stood out front and were interviewed by a reporter for the very first interview.
We didn't know what to expect as we'd all been burned by the media before with them fluffing stories. Instead, Fox 5 delivered back to back hard hitting stories that took off, reporting how the building went green for the Teenage Mutant Ninja Turtles, pink for breast cancer and finally that week, blue for the Democratic National Convention. All of these were reasons (commercial, specific diagnosis, political) that the ESB said they would not light for, yet their hypocrisy was on full display.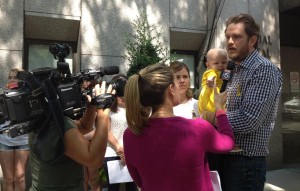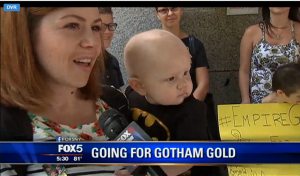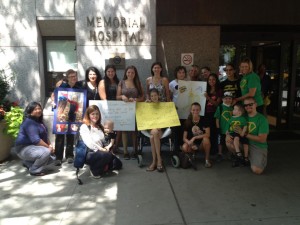 From there the numerous articles hit the wire, everything from our local Bay Ridge news to the NY Daily News to the Daily Mail in London. Friends at Bay Ridge Cares managed to get Alex on the Today Show with the hashtag. A celebrity rapper named Tyga tweeted it to millions of fans. People were enraged at the ESB, and rightfully so. We started to see an angle where the conservative news media began using this as a way to attack Democrats since the building went blue for them but not gold for kids with cancer, likely flamed by some parents who hoped it would get the story national. We had no desire in having this pursued, as we need everybody's help despite party affiliation and didn't want it to turn into another Mother Theresa debacle. We quickly got this shot down by encouraging our local politicians from both parties to stand together and call for the ESB to go gold, which killed that angle dead in it's tracks.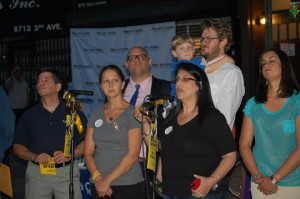 And then the unthinkable happened, in direct response to #EmpireGoGold the world famous Parachute Drop in Coney Island announced it would go gold for a week in September. It was huge having an iconic structure (with an awesome LED lighting system) back us up. It energized us. But then, the ESB released a statement trying to play itself as a victim with spun facts and accusations of us being bullies. It really hit us parents hard personally to be called bullies, considering everything we have and are going through with our kids battling cancer. We took our time and with help from many supporters released a well prepared response, answering every accusation with facts shooting down the ESB Statement.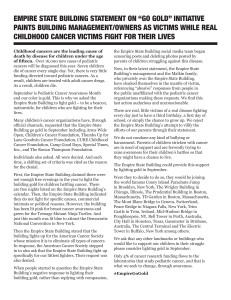 From there, the amazing happened – Times Square announced that they too would go gold. Tears came to all involved, it was a major victory, Clear Channel executives had seen the news and wanted to know that they stood by us, the crossroads of the world would support our kids.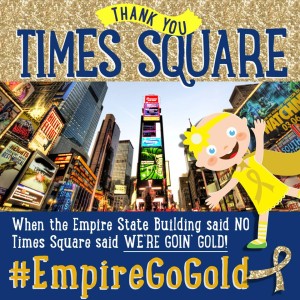 The news continues to grow, towns like Bay Ridge and Staten Island have set up movements to have homes and business go gold next month. Even P Diddy tweeted the news to 10 million followers this week.

However, a reporter at Fox 5 by the name of Joel Waldman has taken this on passionately, reporting on it almost nightly carrying all of the updates. He has helped bring to light the challenges our kids face, his reports bringing much needed attention to our cause. We can't thank him enough for listening to our stories and being a voice for our kids.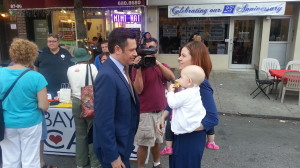 All of the numerous news stories have been collected and can be viewed by clicking here. Yesterday it was announced that One World Trade, the tallest building in the western hemisphere, will go gold. They join the Helmsley Building of midtown and others sure to come. On September 2nd and beyond, the Manhattan Skyline is going to be gold, except for one building. There are a lot of us working together on this, too many to name and thank everyone. We aren't going to give up on the ESB just yet. We're going to do everything in our power to honor the promise Tony made to his dying son Cole, and the other kids who are no longer with us like Frankie, Olivia, Mac and Isabelle. #EmpireGoGold.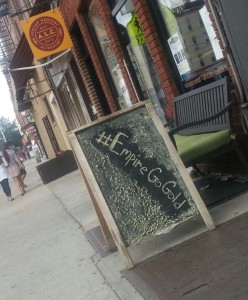 If you want to help, please make a donation to our WorldGoGold fund we have set up at Memorial Sloan Kettering, which every dollar raised will go to pediatric cancer research. You can find a link by clicking here.
Please keep Sally and the other kids fighting for their lives in your thoughts and prayers.
Matt